-from Berlin-based "Staiy Magazine" / 17 Oct 22′
We're sure you often hear of greenwashing when talking about fashion nowadays. Greenwashing is one of the most critical issues in the industry and what you might ask is: why is it everywhere? We got you the answer.
In recent years, the word "sustainability" has been an essential concept for all sectors, however, sustainability is often accompanied by another toxic word: "greenwashing". What's the link between sustainability and greenwashing? Let's explore the word games and examples of greenwashing, commonly done intentionally or unintentionally in the sectors.
What is greenwashing?
The term greenwashing was coined by environmentalist Jay Westervelt in 1986. He first used the word in an article he wrote for the hospitality industry about ways to promote towel reuse. Webster's New Millennium Dictionary of English defines greenwashing as "the practice of promoting environmentally friendly programs to divert attention from an organization's activities that are not environmentally friendly or less conscious."
According to Terra Choice's definition, greenwashing can be applied on a firm-level, when misleading consumers about a company's environmental practices, or on a product-service-level, referring to fake environmental benefits of a product or service.
We can define greenwashing as the intersection of two healthy behaviors: poor environmental performance and positive communication about environmental performance. Considering that a company can change communication about its environmental performance in a shorter time than the company's actual ecological performance change, we can see why greenwashing is frequently encountered.
As of 2009, more than 75 percent of S&P 500 (stock market index of the 500 largest U.S. companies by Standard & Poor's) companies have website sections devoted to describing their environmental and social policies and performance. At the same time, more and more companies are greenwashing, misleading consumers about the company's environmental performance or the environmental benefits of a product or service.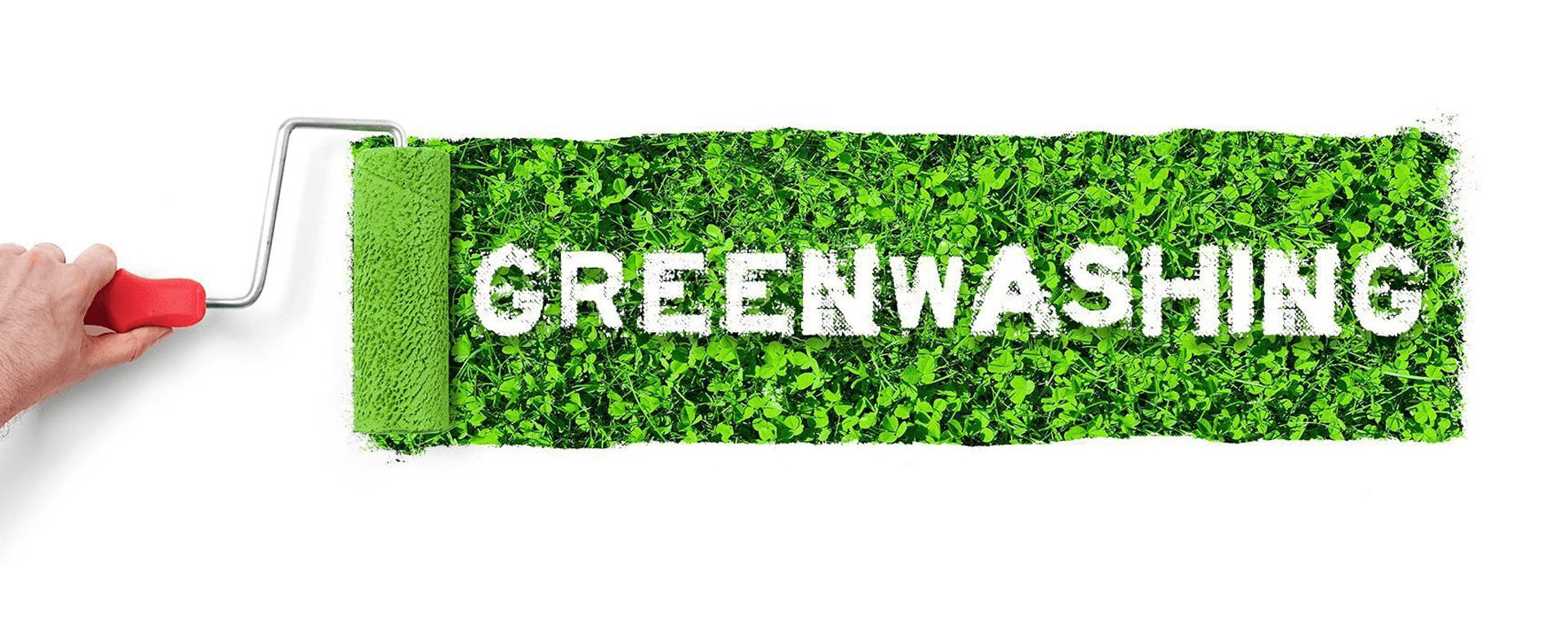 The main drivers
The regulatory environment is the primary driver of greenwashing: companies can greenwash to catch up with their competitors or make unfounded decisions to change the masses. Furthermore, according to McKinsey & Company's 2022 State Of Fashion report, consumers increasingly want to know where materials come from, how products are made, and whether stakeholders are treated fairly. In response, more and more companies are working on expanding their sustainable product range and increasing supply chain sustainability. But how? Really or with written promises?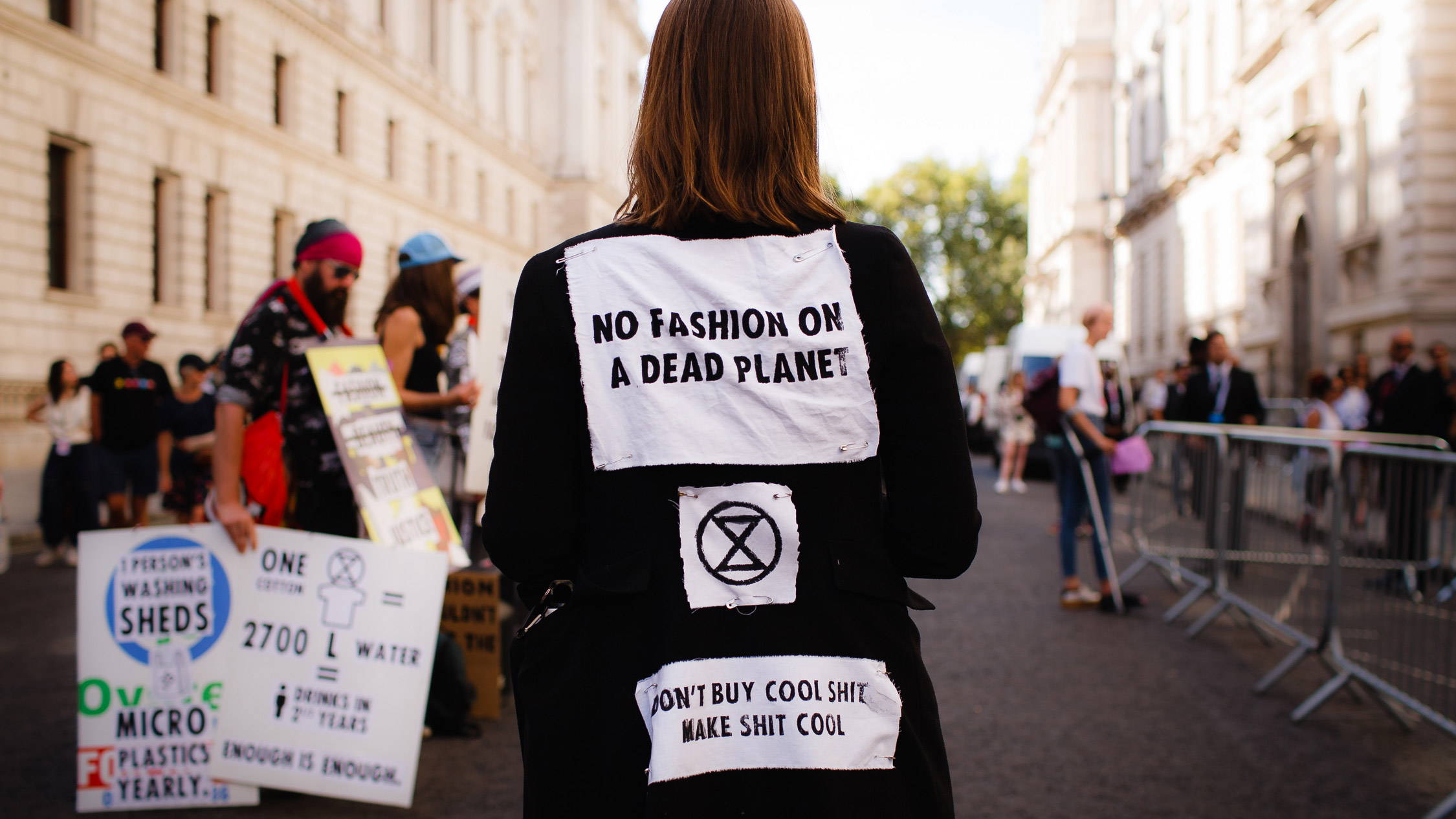 Why are fashion brands washing green?
As concepts such as sustainability, conscious consumption, and ecology become increasingly popular and we all start to pay more attention to them, brands want to respond immediately to the majority's demand and profit with quick results. Understandably, big fashion brands want to take advantage to attract more consumers keen on informed shopping. But no label can go green overnight. Incorporating sustainability into all aspects of a business takes time and resources. Instead of figuring out ways to truly integrate sustainability into their supply chains, some companies are using marketing tactics to paint a greener picture.
On top of that, it has been proven that companies achieve better sales when they make us feel better about our purchases. Everyone likes to believe that hard-earned money goes to something good, like quality materials and craftsmanship or supporting rural communities. Unfortunately, with the greenwash, some brands use this narrative to convey the same feelings to us without making any fundamental changes.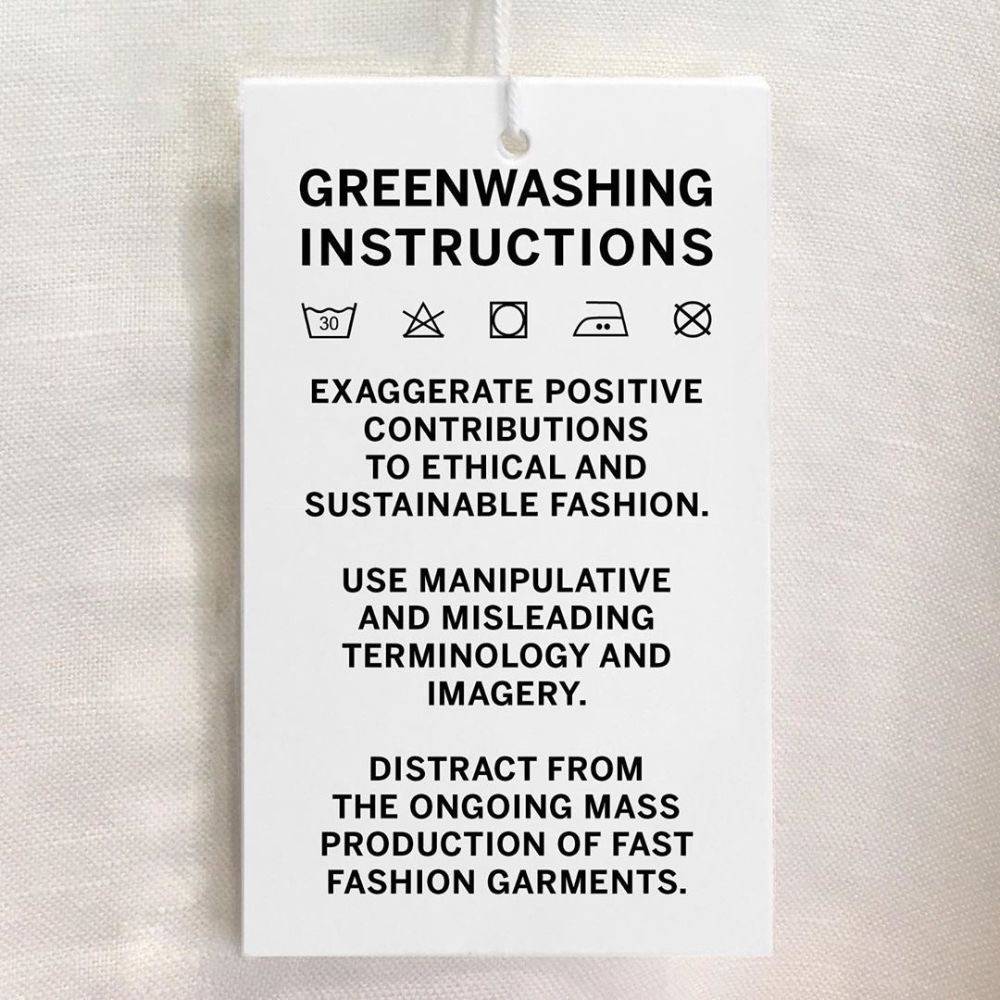 How do we notice greenwash?
Greenwashing can take many forms. Here are a few indicators to watch out for:
1. A brand publishes 'conscious collections' but does not use facts or figures to support its claims.
2. If a brand is sustainably producing and consciously promoting a tiny portion of its product range, they are washing the green. If that brand is still mainly profiting from unsustainably manufactured goods, one will certainly cancel out the other.
3. Greenwashing can also apply when a brand exaggerates its ethical or environmental efforts.
Let's see some examples.
BOOHOO's Sustainability Campaigns
The brand's sustainability discourses have come to the forefront again, especially with its partnership with Kourtney Kardashian. It was found that some garments are made from acrylic, a type of plastic. While plastic could be recycled, there is not much proof. In addition to this, some of these items cost below £10. How much are the garment workers in Boohoo's supply chain paid? Brands' unfounded rhetoric, huge promises, and unprovable rhetoric are among the most significant elements of greenwashing.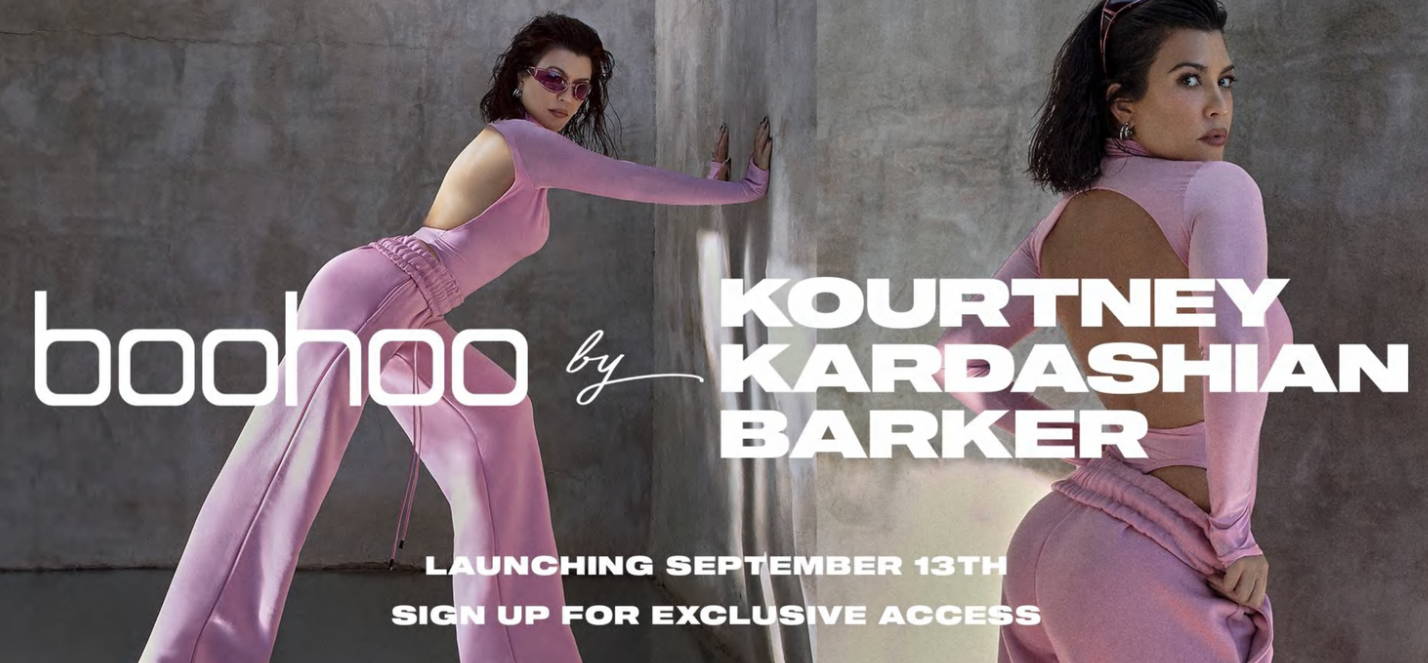 H&M Fails Because of Their Limitless Pledge
H&M has been one of the first brands that come to mind regarding greenwashing for many years. The brand, which is constantly stamped in the same way, is also part of a lawsuit that left its mark on the textile industry this year. A case has been filed against the Swedish brand H&M in recent months for accusing it of "greenwashing" or engaging in false advertising about the sustainability of its clothing. However, although we talk mainly about H&M, the dubious statements of most brands draw attention in the sector. H&M's production methods, even in limited conscious collections, and bad working conditions around the world were the first things that betrayed the brand.
ASOS's Circular Line?
Although Asos' cyclical collection sounds good and promising, unfortunately, there is no circular aspect in the materials of the products in the group. The brand's discourse on its circular collection follows: "Style meets sustainability in our innovative new ASOS line, which is all about future-proofing fashion. So, not only are these pieces as eco-friendly as possible, but they're also 100% on-point […] The kind of fashion that's good for your wardrobe and better for the environment". But the products contain materials such as hardly recyclable polyvinyl chloride and polyurethane.
The fashion industry has not meaningfully reduced its carbon footprint. Textile-to-textile recycling barely exists and is mainly downcycling to lower-value products and shipping clothing worldwide. Many of the certified organic cottons are fake, and fossil-fuel-based textiles dominate. Here, transparency is key. What you can do as a consumer is to always inform about what you buy, check the labels of products, and look for certified sustainable brands
article link: https://staiy.com/blogs/staiy-edit/quick-guide-to-make-your-investments-greener?article=articlepage