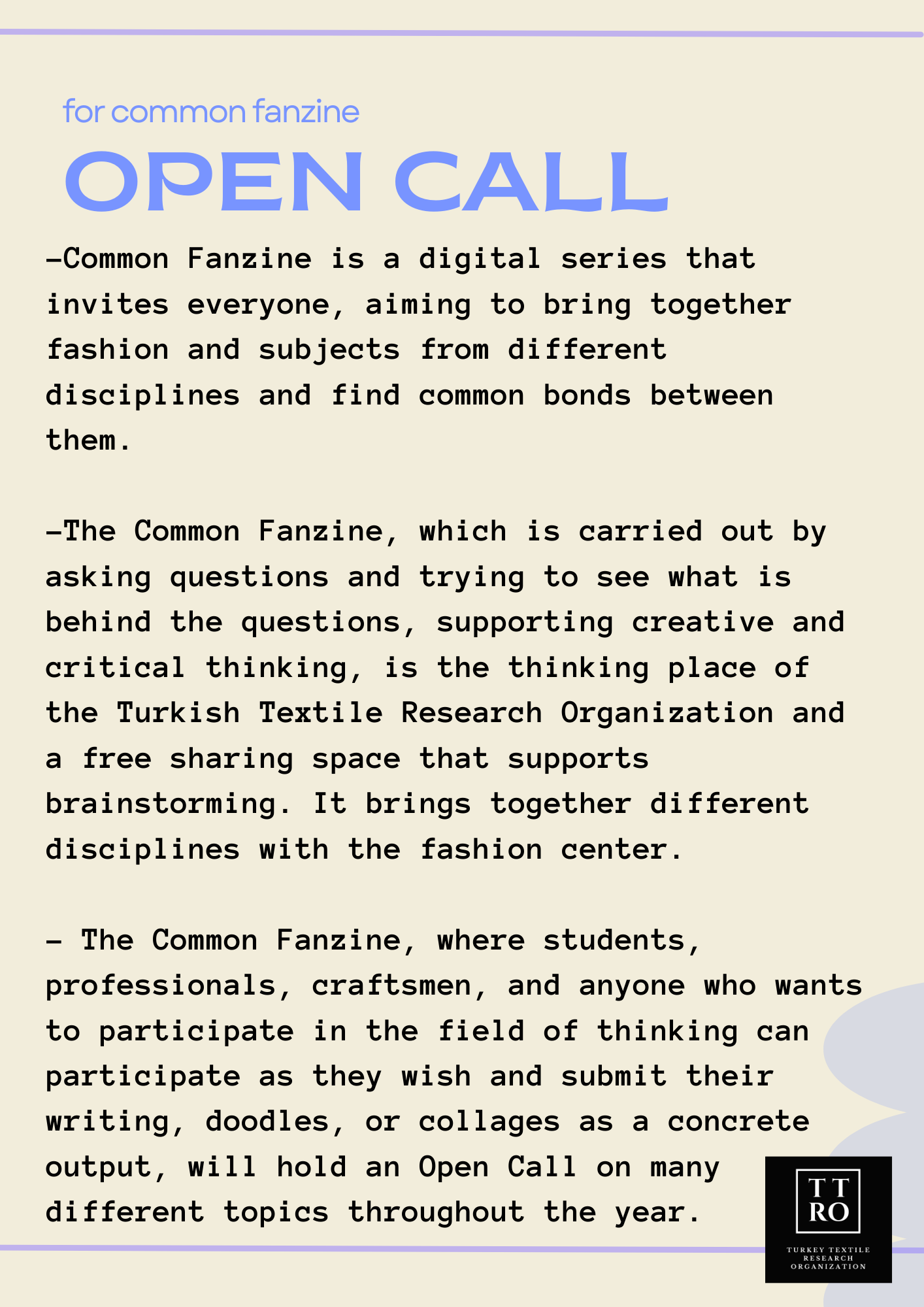 Turkish Textile Research Organization is building a common thinking space. In the field of thinking, different disciplines will be brought together by focusing on textile.
Will questions asked for different disciplines help build bonds? Is everything a whole? Is it enough to look from the point we want to combine the parts of a whole? What are the ways to ask the right question? What does critical thinking do for us? Could two sectors that we never thought of actually be closer to each other than we expected? Can fashion really connect with everything? Are we really good at capturing links wherever we want? Do our thoughts create awareness?
Participants are asked to list their thinking practices for the field. Fanzine Documents; It can be text, drawing or collage. (in jpeg, png, pdf format) TTAO Common Fanzine will be made with the collection of these documents. The fanzine will be published and downloaded digitally on our website.
The application deadline has been determined as of March 10, 2022.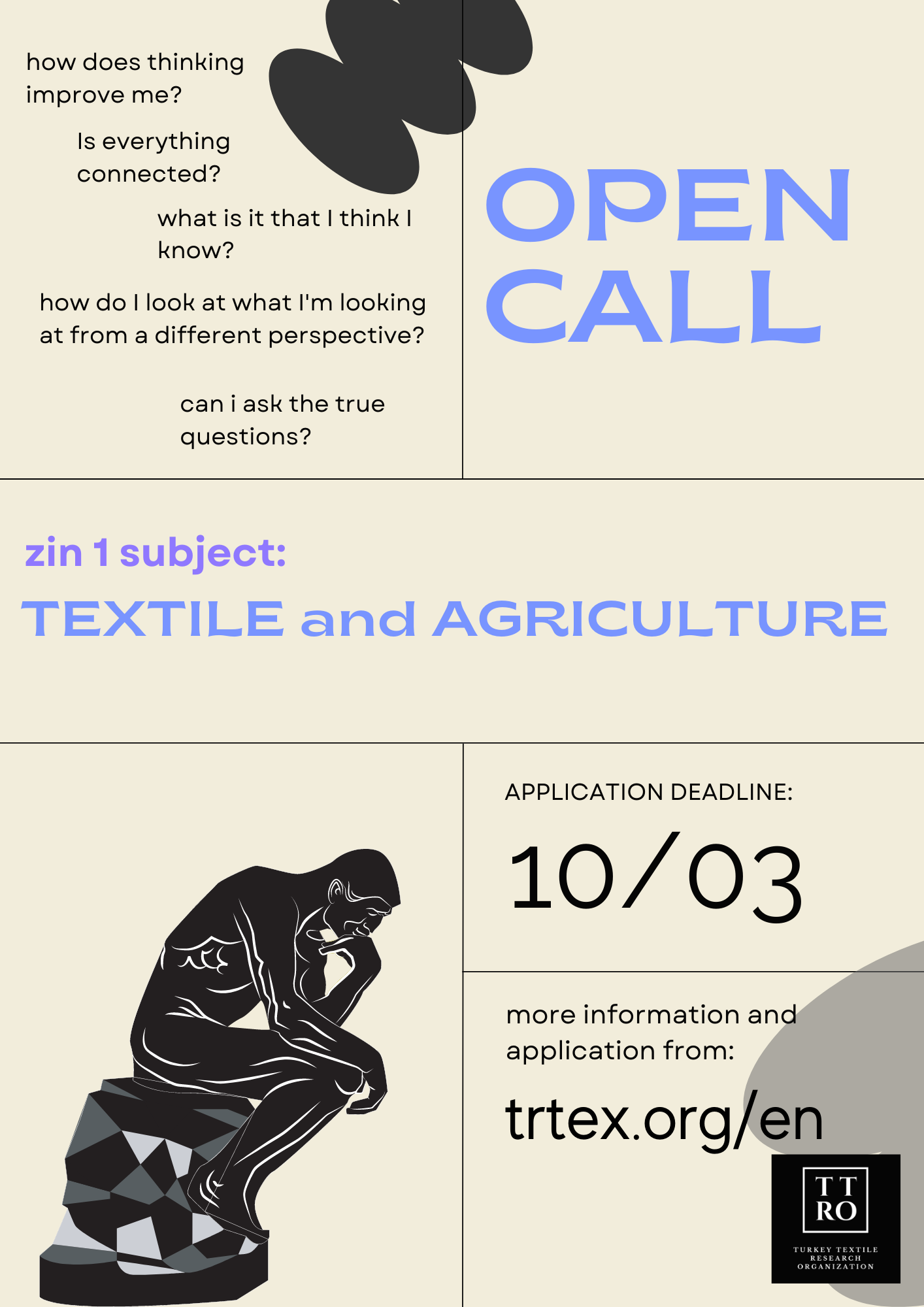 Agriculture and Textile
What is the link between textile and agriculture? What are their effects on each other? What is their help or harm to each other? By filling out the form, you can convey your thoughts and evaluations of the outputs of your thinking practices centered on agriculture and fashion, on the relationship of textile with soil.