Turkey Textile Research Organization
Turkey Textile Research is an intermediary organization and creative space that conducts projects and research on textile history, sustainability, clothing waste and future possibilities. The organization's main aim is to bring together manufacturers, professionals, and young generations in the textile industry to create awareness and a positive impact. Our Mission
While conducting our research in a transparent manner, we aim to cooperate and work with different disciplines, companies, communities, and individuals in the sector. Thus, we undertake the task of being an umbrella institution. We aim to create an open space for creative production and solutions by bringing together those who produce information or products about textiles.

Our Vision
As TTAO, we conduct our research under the areas of textile waste, sustainability, and traditional textile. While we support people who want to produce projects in the field of textile, we aim to host at least 10 projects that will provide social benefit and economic development, including human rights and climate crisis, simultaneously in the next 5 years. Our main goal is to spread science-based knowledge and raise awareness.

Our Values
We are aware that our values will evolve over time with people, projects, and ideas that will touch us. With this awareness, we gathered together some words that we believe reflect us; intelligibility, cooperation, volunteerism, production, originality, questioning, justice, decent living conditions, inclusiveness, accessibility, self-sacrifice, respect for the ecosystem, and life…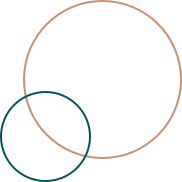 Sustaınable Development Goals
As we approach the 2030 target year, our resources are rapidly depleting. The organization cares about and aims to works toward all sustainable development goals. Here we mention some of them as examples and combine them all with the fashion ecosystem. (ex: SDG no: 5, 10, 11, 12, 13)
However, we would like to add that each of our projects may include different SDGs in itself.
10 - rEDUCED INEQUALITIES
It has been proven that income inequality is increasing, with the wealthiest 10% receiving 40% of total global income. The poorest 10% receive only between 2% and 7% of global income. When we take into account the population growth, inequality has grown by 11% in developing countries.
Income inequality is a global problem that demands global solutions. The solution includes improving the regulation and monitoring of financial markets and institutions, directing development aid and foreign direct investment to areas where it is most needed. Ensuring safe migration and movement of people is also important in reducing growing inequality.
12 - RESPONSIBLE PRODUCTION AND CONSUMPTION
To achieve economic growth and sustainable development, we must immediately reduce our ecological footprint by changing the way we produce and consume goods and resources. Agriculture is the largest consumer of water worldwide, and agricultural irrigation accounts for around 70% of all freshwater used by humans.
The efficient management of our common natural resources and the way we dispose of toxic waste and pollutants are also important targets in achieving this goal. Encouraging industries, businesses, and consumers to recycle and reduce waste is equally important as encouraging developing countries to adopt more sustainable consumption patterns by 2030.
A large part of the world's population still has low consumption, which is not enough to meet their basic needs. Reducing the global per capita food waste by half at the vendor and consumer level is also crucial in creating more efficient production and supply chains. Doing so could improve food security and drive the transition towards a more resource-efficient economy.
13 - CLIMATE ACTION
There is not a single country in the world that has not personally experienced the severe effects of climate change. Greenhouse gas emissions continue to rise and are now 50% higher than in 1990. Eastern Europe and Central Asia are not major producers of greenhouse gas emissions, but they suffer disproportionately from the consequences of climate change.
Global warming seriously affects our lives. We must act now.
You can contact us to be a part of our community.